A visit to a cave is a fun activity for children, families, team building or even a group of friends. Adventure is just around the other corner, and that is probably exactly what you are looking for. Adrenaline is rushing into our veins, the excitement arises once we hear or read the story of the cave we are about to explore and the thought of the possibility that we might actually discover some treasure, ancient remains or secret exits to some fantasy world, simply makes us look forward for such a trip!
While you're not there for caving, but for fun, a cave trip must be safe in order to be able to enjoy it at its 100% potential. So before you rush into packing, make sure you do your homework and be prepared for a list of safety rules.
Preparing for a cave excursion
Packing right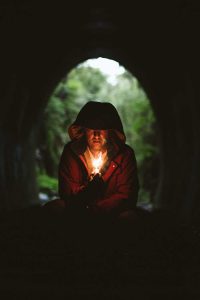 The most important thing when you are planning a trip to a cave, is that you keep in mind your comfort. For the trip to be successful, you must be
comfortable, wear comfortable clothing and shoes, and be prepared to pack things you'll need in case of any emergency like:
gloves
hat
protecting eyeglasses
an extra jacket
blanket
aid kit
extra lantern (head light)
fire tools (matches, lighter, etc)
magnetic compass
Read the cave rules
Some caves are different than others. It might be that the rocks are more solid, or thinner, or the temperature is lower. So if you don't read more about the cave before the visit, you might end up not being able to enjoy because you'll be freezing. It's important that you read the safety rules that applies to the specific cave, in order to avoid any injuries or unpleasant surprises that will ruin your trip.
Know its history
You don't want to go inside a cave, without knowing what the fuss is all about. It's important to know the history of how the cave has been formed or what religious and historical facts might be connected to it, so you can live the story while inside.
If possible, wear a helmet
Either if you're there for caving or just for a short visit, you better wear a helmet if possible. You never know how stable are the rocks in the cave, so better safe than sorry.
Take your time while in the cave and explore everything, but always think on safety.